In 2005 The Samuel H. Kress Foundation, through Give2Asia.org , awarded a grant to Abraham Joel and Barbara Bertieri to begin the restoration of 22.454 Antoine Dubost "The Sword of Damocles", 1804, oil on canvas.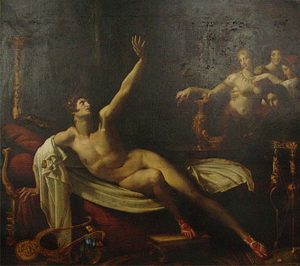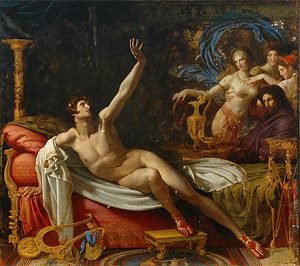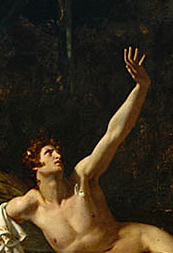 The painting is part of the European collection of Chhatrapati Shivaji Maharaj Vastu Sangrahalaya, Mumbai.
The cleaning: Past interventions are always a major factor in conservation. Richard Spear's research had indicated that Dubost's signature had been concealed. Dilip Ranade was very helpful in providing information on past interventions conducted at the museum. With this knowledge in hand a preliminary cleaning was initiated. It was limited to removal of the surface dirt, discolored varnish and a selective removal of repaints. During this process the signature was uncovered, inscribed on the footstool as visible in the detail image. The overall dramatic effect of this process is clearly visible in the before and after images.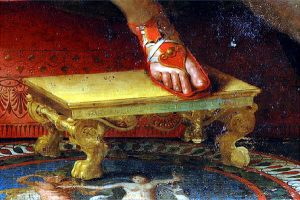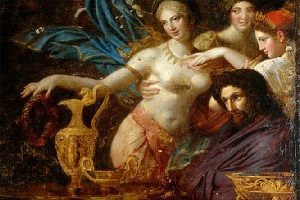 Further references to this painting may be obtained at:
http://www.latribunedelart.com | http://www.give2asia.org | www.burlington.ork.uk
in August 2006 issue